Home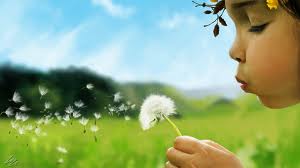 Welcome to Life Source Therapies! I am honored that you've taken time to visit the website.
I love this photo and chose it because it reminds me of when I was a kid blowing dandelion seeds and the carefree feeling I had that came with such a simple act. As adults, life can get us bogged down. The desire I have for my clients is to help them experience that carefree feeling more often in life not only so they can enjoy life but so their overall health is improved as well. I believe as I work with clients that I am in a sense "blowing dandelion seeds" of peace and health into their lives (and contrary to the belief that dandelions are weeds- they actually have amazing health benefits).
My overall heart and vision for Life Source Therapies as a business is to not only be a safe place for my clients to find rest, peace, and relaxation but for it to also be an investment in my clients' lives and health. For this vision to be fulfilled, my client's entire being has to be included (holistic health) and considered.
I am amazed at the way our bodies are created with every area intertwined with the other; mental, emotional, physical, and spiritual. When one area is out of balance, you can almost be sure another area is effected and out of balance as well. The form of massage therapy practiced at Life Source Therapies embraces this reality of the whole being. In every session, as the client gives permission, I am listening and hearing from the Holy Spirit as to what the client needs. I use my training and knowledge of anatomy and core intersections of energy in our body to assess and care for clients. When I find an area that may be out of balance that goes outside of my scope of practice, I will refer the client to other professionals that are trained to help in that area (i.e. nutrition, counseling, etc.). My desire is that Life Source Therapies be a business that partners with other businesses to work as a team for the client's whole health; to get to the root of issues in order to bring back balance so clients can live life fully!
Please feel free to use the resources on this site for your health and overall well-being.  Check back frequently as blog posts and other invaluable information will be provided for you and your family.  Thanks again and have a wonderful day!